Grandstream's Solutions for
Metaswitch Service Providers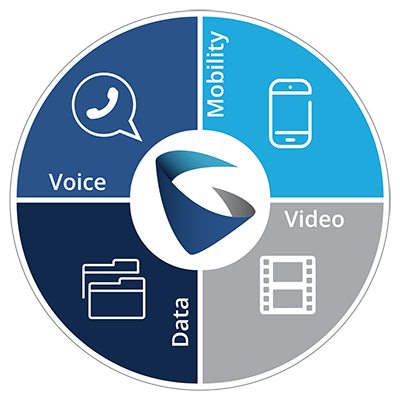 Grandstream products are compliant with Metaswitch, allowing service providers around the world using a Metaswitch platform to easily deploy Grandstream products. Metaswitch and Grandstream have a long-standing relationship that has created thousands of successful deployments around the globe. Thanks to continuous compliance testing, Metaswitch partners can confidently take advantage of Grandstream's robust IP products without any restrictions.
Complete Metaswitch Compatibility – All models and series of our IP phones and IP Video Phones, GXW400x and GXW42xx VoIP Gateways, all Analog Telephone Adapters and the GVC320x Video Conferencing devices are Metaswitch compliant.
Quick and Easy Provisioning – To enable service providers to easily configure Grandstream devices in the field, users can download the Metaswitch Provisioning Server endpoint pack available for each certified Grandstream product. These can be downloaded from the Metaswitch Communities Mosaic website. Download the Grandstream/Metaswitch datasheet
We provide end-to-end solutions for small businesses

Provisioning
A wide variety of mass provisioning options to make provisioning quick, easy and customizable

A Device for Every User
Grandstream offers a communication device that is ideal for every type of user – and these devices can be customized in a variety of ways.

Failover Options
All Grandstream devices offer the ability to configure a secondary SIP server in order to guarantee no service outings.

Security
Grandstream products feature industry-leading encryption security to protect both customers' accounts and their phone conversations.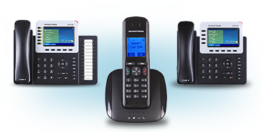 Employees
With 5 different Enterprise IP phone models and 5 Small Business IP phone models, Grandstream offers an IP phone that is ideal for every type of user. Looking for an advanced phone with a color screen, Bluetooth and Gigabit ports for a user who handles high call volumes? Check out our GXP2100 series. Looking for a simpler phone with a streamlined feature set and user interface for basic use? Check out our GXP1600 series.
Executives
Our ground-breaking IP Video Phones for Android offer a one-of-a-kind user experience that combines voice and video communications with the power of the Android operating system. The GXV3240 and GXV3275 combine a 6-line IP phone with a video calling/conferencing platform and the functionality of an Android tablet to offer a 3-in-1 device that solves all communications and multimedia needs.
Video Conferencing
Our GVC3200 series of Video Conferencing Devices are BroadSoft compliant and offer service providers and their customers the ability to build a powerful, easy-to-install, easy-to-use video conferencing platform that supports any SIP video conferencing platform and any Android app. If you thought video conferencing was too complicated or too expensive for your business or your customers, take a look at the GVC3200 series.