Grandstream has been connecting the world with innovative
high quality
cutting-edge products since 2002
Grandstream in the year 2005 partnered with Micro Village Communications Pvt Ltd to deliver the next generation IP voice & video products in India. Grandstream's products deliver superb sound and picture quality, rich telephony features, full compliance with industry standards, and broad interoperability with most service providers and 3rd party SIP based VoIP products. Grandstream is consistently recognized in the VoIP industry for their innovation, affordability and superior value in their products.
Incorporated in 2002, Grandstream  has been growing profitably and rapidly since 2003, its first year of product shipment. Grandstream  has experienced a strong 2-digit year-over-year compound annual growth rate (CAGR) in revenue since 2003. Grandstream  has a comprehensive and expanding portfolio of innovative IP voice and video products, top tier customers, large deployed base, and established distribution channels worldwide.
Our head quartered at Bangalore, India with five (5) branch offices, is a privately held company involved in the sales and distribution of Voice, Video and Data IP products. The company also provides contemporary IP based solutions in the fields of communication and security.
Incorporated in the year 2005, the management was in collaboration with a Singapore based technology company that had Years of experience in running niche distribution of Internet based products and solutions. The company had then belonged to the international Micro Village group with other associate companies located in Singapore, Malaysia, Thailand, Philippines and Indonesia. Being part of a big international group, Micro Village (India) gained enormous knowledge and expertise in running its business locally with global knowledge, making it a true GLOBAL company.
Key facts
• Growing profitably and rapidly since 2002
• Established global distribution channels
• Complete portfolio of over 50 IP Unified Communications products​
• Proven track record of partnering with service providers and distributors worldwide
• Consistently recognized within the industry for quality, innovation and product value
Our Vision
To be the Top supplier of IP Voice/Video Communications & Video Surveillance solutions for small-to-medium business & consumer market.To provide the satisfied Customer Services to our clients by extending the cost effective solutions as per their requirements.
To attain Leadership in Select Information Technologies segment, provide Contemporary Technology Solutions & service; maximize returns through satisfied customers & Ethical Practices.
Our mission and values
Grandstream India has been connecting the world since 2002. The Grandstream India names means quality, innovation and reliability. We have been manufacturing cutting-edge IP unified communications products for over 15 years with the main focus of maximizing business productivity, efficiency and communication. Grandstream India's wide-range of products help to connect businesses around the world while allowing them to accomplish more than ever before.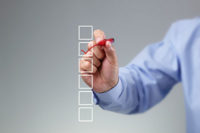 Quality
Grandstream India products are designed for quality and have a proven track record of reliability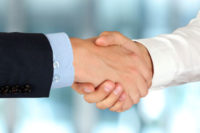 Reliability
Grandstream India products are used by some of the largest businesses and service providers in the world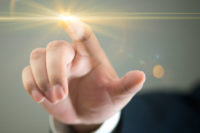 Innovation

Grandstream India is focused on research and development. We consistently drive the market forward with new, innovative products
Team
Grandstream India Team is well qualified to offer Infrastructure, Telco and Enterprise solutions and Large Projects Implementations. We support clients to meet their business objectives with vast experience in field of Telecommunication and Networking to fulfill the requirements.
Privately held with over 50 Employees present across India. It has full set of complementary Skills required to complete a task, job or projects within the given time. The team is committed for Timely Completions, Quality Work, Cost Effective, Professional Management Techniques & Assuring Success.