Award-winning IP voice, video, data and mobility solutions in India
Grandstream has been delivering award-winning IP voice and video telephony, video conferencing and video surveillance products since 2002 in India
Our Products and Solutions
Grandstream designs and manufactures a wide-range of award winning products and solutions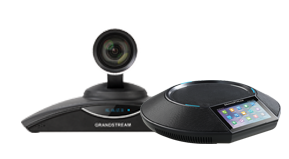 Business Conferencing
Grandstream's video conferencing solutions offer small and medium sized businesses flexibility and ease-of-installation along with powerful features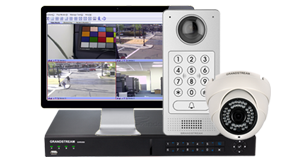 Physical Security
With a complete line of physical security solutions, Grandstream provides everything needed to protect, manage and monitor any physical location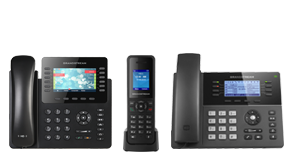 IP Voice Telephony
Grandstream has the ideal IP phone for every need, including basic, mid-range, high-end, cordless and video phones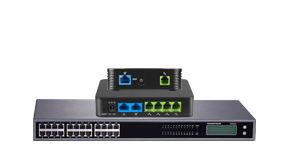 Gateways and ATAs
Grandstream's wide-range of Gateways and ATAs are trusted by some of the largest service providers in the world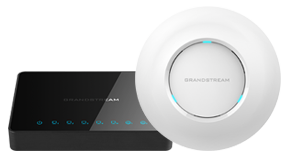 Networking Solutions
The GWN series of Networking Solutions offer powerful and secure networks with wide coverage range that feature industry-leading setup and management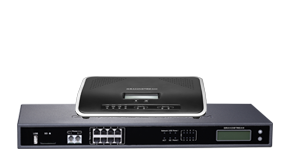 IP PBXs
Grandstream's UCM series of IP PBXs offer an extensive set of unified communication features in easy-to-manage on premise IP PBXs with no licensing fees
Meet Grandstream's Video Conferencing Solutions
---
Grandstream's revolutionary video conferencing solutions makes video conferencing easier than ever before without sacrificing features or functionality. With Grandstream products, users can create easy-to-install and easy-to-use video conferencing solutions that they can customize based on their own needs – rather than relying on other manufacturer's complicated and restrictive solutions. Contact your Grandstream distributor today.
Grandstream India | Leading Telecommunication Company in India
Grandstream India is leading telecommunication company in India. We are the number 1 suppliers of Grandstream IP phones, video conferences, access control, wireless access points, IPPBX, UCM, video door phones, IP security systems, IP products in India. Call @ 9731607450 / email : sales@grandstreamindia.in
Grandstream India Overview
Grandstream India is the worldwide technology leader that has been making the Internet work since 2005. Our team, products, and partners help society securely connect and seize tomorrow's digital opportunity today.
Grandstream India
Grandstream start out India operations in 2005. There are five Sales Offices in the region – New Delhi, Mumbai, Bangalore, Chennai and Hyderabad. The Grandstream India headquarter is in Bangalore. Grandstream involves in Research and Development (R&D), IT, Services and customer support teams and develops disruptive business models for Grandstream to create new go-to-market channels, markets, processes and technologies for emerging markets.